To suspend advertising for a period of time please use the Pause/Activate function on the merchant homepage. Clicking the "Pause" button takes you to a page where you need to confirm the action, please see screenshot below. This function temporarily suspends your account and can take up to 36 hours for your listings to be removed and traffic to stop. Your charges will stop approximately 24 hours after pausing your campaign to allow us to remove your listings from our system.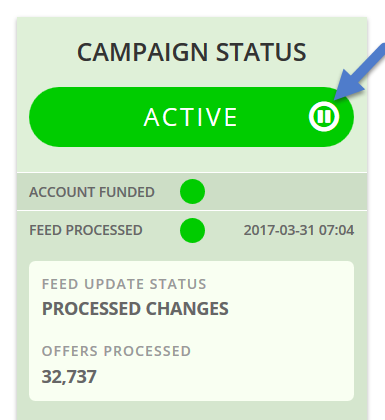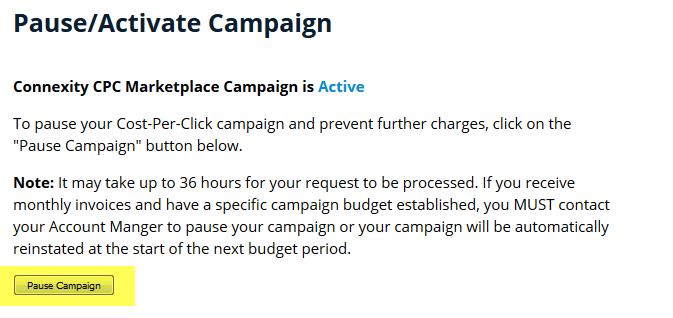 Important note: If you are on a Monthly Budget payment plan, our system is set to reactivate your account if paused at the first of the next month. If you do not want your campaign to reactivate, you will need to "terminate your payment plan" by clicking
here
. If you have any questions about pausing your campaign, please reach out to us directly by clicking
here
.